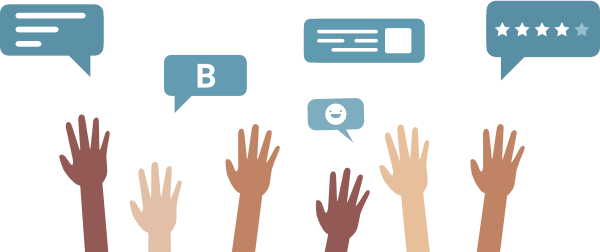 The UFT is up for a new round of contract negotiations this year, and the 400+ member negotiations committee has had at least one meeting that I know of.
Last week, the UFT sent out a survey to members, asking for preferences on a number of topics, including length of the school day. There was, however, a minor snag with this process — I don't know of a single dues-paying per diem member who received the survey.
I know, I know, I can hear some of the responses — how some would say it's such a trivial detail, or perhaps some think that the results of this survey and/or the eventual contract negotiations have no impact on per diem members. On the contrary, I'd argue it's quite a big deal.
As per diem members, our working conditions are tied to what is negotiated for appointed members. For example, substitute teachers receive a daily prep period and a duty free lunch. Our work day is fixed at 6 hours and 50 minutes (including lunch). When full-time teachers received a yearly 2-3% raise from 2018-2021, I was pleasantly surprised to find that we enjoyed the same increase in the per diem rate. Even if we don't get benefits like paid holidays or the UFT's Welfare Fund, some of the most central components of our job are shaped by what comes of the new teacher contract.
Putting aside grandiose reasoning and our paltry benefits, per diem members should have a say and a voice in the contract negotiation because it's the right thing to do. Every dues-paying member should have a say in something as important as setting priorities for the upcoming contract negotiations. A shortage of substitute teachers and substitute paraprofessionals has been one of the most pressing logistical challenges that the DOE has faced since the pandemic began. Who better to offer insight on per diem workers than the per diem workers themselves?
At the time of writing this post, the recent UFT still elections are still fresh on my mind, as is the case with so many of my brilliant colleagues and union activists who supported the United for Change slate. As abysmal as voter turnout was this year (and historically in general), I can't shake the feeling that our union caucuses need to do a better job engaging and mobilizing per diem members who are unceremoniously lumped together under the functional category for the purposes of ballot distribution and results.
I'm not sure how much of a difference the per diem member bloc will make in future UFT elections, but it will still be a noticeable chunk of votes for whichever caucus(s) realize that they need to make per diem members feel like a priority and not an afterthought. I don't think either Unity or United for Change did a particularly good job of it this year. At the same time, I'm still kicking myself for not doing more on my own to organize around the challenges that per diem workers face.
Our struggles do not happen in a vacuum away from other worker struggles within our union. I recently became aware of the growing movement of DOE occupational therapists and physical therapists advocating for a better contract. Members are also becoming more aware of paraprofessional compensation and how woefully inadequate it is with a high COL city like New York City. True worker solidarity and action happens when we support and uplift other workers and show genuine care and awareness for what they're going through.
Anyone who has known me since I started working for the DOE knows that I love to get on my soapbox about how per diem members of the UFT are treated every day. If there's one thing I got from working during the pandemic, it's realizing how integral per diem members to how the DOE functions each and every day. I could lambast the UFT time and time again, but true change really does begin with small, incremental steps.
All of that is to say that there's a contract negotiation survey going around, and I think it's pretty crappy that per diem members weren't included on the mailing list. Per some info that's been floating around in the UFT Facebook group, survey links shouldn't be shared with others, as the emails seem to be uniquely generated. The UFT says that anyone who didn't receive an email should call 212-331-6311 to request a link, and that the deadline to submit the survey is Thursday, May 19.
I often say that I want to see per diem workers better represented by the UFT. Being completely disregarded by my union over something as simple as a survey doesn't leave the best taste in my mouth.